We are happy to announce the following online groups we are offering this spring. All of the following groups are being held online over Zoom. We are able to offer most of these groups at no cost thanks to generous grants and community support. Check them out!
Playfulness: Ways To Gain Your Child's Cooperation
Type:  One-Time Presentation
Facilitator:  Jody Pierce, LCSW
When:  Wednesday, May 20th
Time:  11:00am
Cost:  $10 (invoiced through Square)
Contact:  jody@pennockcounseling.org
No parent likes to resort to begging, coaxing, screaming, or threatening to get their kids to cooperate. It just doesn't feel good and it doesn't work. Learning to use playfulness and creativity takes away the power struggle and enhances parent's connection with their children. It also feels better and helps build a positive relationship. Join Jody Pierce over Zoom to learn ways to introduce this approach with your children. Please email Jody at the address above to register.
Art Activity Series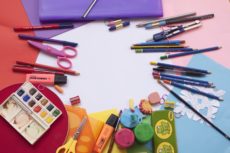 Type:  Recurring
Facilitator:  Lauren Cloud, LMFT
Requirements:  Age 15+
When:  Thursdays, beginning May 14th
Time:  9:00am – 10:00am
Contact:  lauren@pennockcounseling.org
Want a nice, relaxing way to start your day? Join our therapist, Lauren Cloud, LMFT, for weekly art activities! No need to be an artist or have amazing art supplies. As long as you have some paper and something to write/draw with, that should be enough! We will complete an activity and spend some time discussing the projects near the end of the group. Please note:  this class will be held over video, so you will need a device with a camera. Please contact Lauren at the address above with questions and to register.
Handling Uncertainty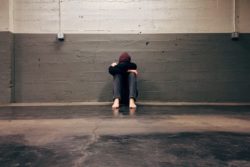 Type:  One-Time Presentation
Facilitator:  Tori DiBiase, Intern
Requirements:  Age 18+
When:  Thursday, May 18, 2020
Time:  4:00pm
Contact:  tori@pennockcounseling.org
We are living through unpredictable times and it can be challenging to navigate those feelings of uncertainty. Log onto Zoom for Tori's presentation on how uncertainty looks and feels in our minds and bodies, and learn tips for how to cope when things feel out of control or unpredictable. Verbal participation and discussion are welcome, but not required. Send Tori an e-mail for the Zoom link and more information.
High School Seniors:
Grieving the Missed Experiences
Type:  Recurring
Facilitator:  Alyssa Ulrey, Intern
Requirements:  Age 14 – 19
When:  Tuesdays, Beginning May 19th
Time:  3:00pm
Contact:  alyssa@pennockcounseling.org
During this unique time, the class of 2020 has had to accept the loss of experiences for their senior year. Prom, graduation, final sports seasons- it was all canceled. This is a place where those seniors can come and talk. Please join us! Contact Alyssa at the email above to register or if you have questions about this group.
Coping With COVID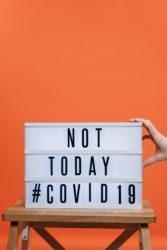 Type:  One-Time Presentation
Facilitator:  Meghan Ringler, Intern Therapist
Requirements:  Age 18+
When:  Wednesday, May 13th
Time: 12:00pm
Contact:  meghan@pennockcounseling.org
Join Meghan and learn skills around coping with fear, anxiety, and stress related to Covid-19. Please contact Meghan to register.
Releasing Stress During Times of Crisis
Type:  One-Time
Facilitator:  Laura Gutierrez, MA
Requirements:  Age 18+
When:  Thursday, May 28th
Time: 12:00pm
Contact:  laura@pennockcounseling.org
Join Laura to learn different techniques that will help you ground yourself and release stress stored in your body. Techniques include but are not limited to Tapping solutions, EMDR resourcing, TAT, and Guided meditations that help you gain deeper insight and strengthen your coping skills. You will leave feeling refreshed and stronger! Please email Laura to register or if you have questions.