We are so excited for our upcoming virtual auction on February 21st – 27th! Pennock Center has partnered with 32 Auctions to offer a fun, user-friendly experience and we can't wait for you to join us!
We have received loads of terrific auction items from our generous donors. There will be some hometown favorites, such as Tom Delgado's famous homemade tamales, an aromatherapy basket from Two Sisters' Oil, and a beautiful quilt made by Dot Lindsey. Other fantastic items including a GT Aggressor Pro hybrid bike, sports memorabilia, art, pottery, jewelry, themed baskets, and so much more!
Participation in this event is totally free, but you must create an account prior to the auction to be able to bid. When you are ready, you can access the Healing Hearts Virtual Auction and start placing bids on February 21st.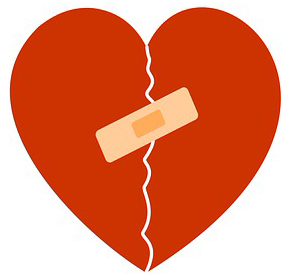 Mental health needs have skyrocketed since the start of the pandemic. At the same time, Pennock Center has been significantly impacted economically. We need your support more than ever! So many individuals and families are finding it difficult to navigate this new normal. Over 50% of our clients pay according to our sliding fee scale and the fees of 28% of clients are either reduced or waived due to financial hardship. The quality, affordable counseling and educational programs we provide are vital to the health of our community. Your generous donations make a huge impact on peoples lives. Your donations save lives.

Our auction goal this year is $30,000, however, we take donations all year round! We accept one-time donations, or you can set up recurring donations through our Compassion Circle giving club. There is no amount to small too make a difference and all donations are tax deductible. Please consider joining us in the fight for affordable, life saving mental health care!
We would like to thank our wonderful sponsors for this event.
We couldn't do this without your support.
THANK YOU!
Platinum Heart Sponsors
27J Schools
United Power, Inc.
Silver Heart Sponsors
City of Brighton
John Lindeman
Bob & Joanna Sakata
Berta Thimmig & Dot Lindsey
Bronze Heart Sponsors
Alsdorf Family & Friends
TBK Bank

Crimson Heart Sponsors
Apogee Wealth Advisors
Dolan & Associates, PC
Family Eyecare of Brighton
Johnson Auto Plaza
Eddie Olivas, State Farm Insurance
Scarlet Heart Sponsors
Brighton Eye Associates
Bromley Park Dental
Colorado Credit Union
The Natho Family
Melissa Rippy, Allstate Insurance
Worth Wealth Management, Inc.