We are happy to announce the following online groups we are offering this season. All of the following groups are being held online over Zoom. Check them out!
The Power of Connection (18+)
Type:  Monthly Support Group (2nd Thursday of each month)
Facilitator:  Laura Gutierrez, MA
When:  Apr. 8th, May 13th, Jun. 10th
Time: 12:00 pm
Cost:  No Charge
Contact:  laura@pennockcounseling.org
We all need connection and support to get through hard times. Come join me the second Thursday of every month at 12 NOON through ZOOM video. The emotional support derived from support group participation can help reduce stress, which can have a positive impact on health. Further, people may greatly benefit from the information sharing that takes place in a support group. They may learn how to manage symptoms, develop better coping skills, and communicate more effectively.
This support group is best for people going through a situational crises such as but not limited to: pandemic related stress, divorce, unemployment, single parenting , widowhood, caregiving , and surviving a loved one's suicide.
Before reaching out to sign up please read this article that goes over 9 benefits of joining a support group. To register, please contact me at the email address above or give me a call at 303.655.9065 Ext. 12.
Virtual QPR Class for Suicide Prevention for SPEAK Week!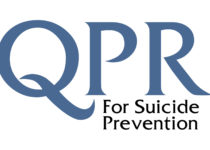 Type:  One-Time Presentation
Facilitator:  Lauren Cloud, LMFT
When:  April 26th
Time:  11:00 am or 6:00 pm
Cost:  No Charge
Contact: lauren@pennockcounseling.org
In Partnership with the Brighton Youth Commission, Pennock Center for Counseling will facilitate two virtual QPR training classes for suicide prevention. Join us on April 26th at either 11:00 am or 6:00 pm for this important class.
KEY COMPONENTS COVERED IN TRAINING:
– How to Question, Persuade and Refer someone who may be suicidal
– How to get help for yourself or learn more about preventing suicide
– The common causes of suicidal behavior
– The warning signs of suicide
– How to get help for someone in crisis
These classes are free but you will need to
register
.